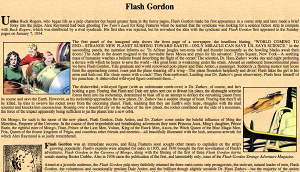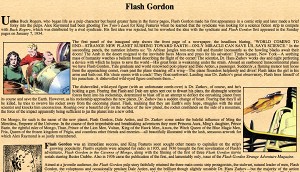 The Holloway Pages is a pulp-fiction fansite created by Clark J. Holloway in 2000. The site contains detailed pages on various pulp heroes, including Flash Gordon, Doc Savage, The Shadow, and Sheena, Queen of the Jungle.
Holloway's Flash Gordon page describes the evolution of the Flash Gordon story in print, from the original comic strip through the pulp Flash Gordon's Strange Adventure Magazine, and the spin-off novelizations.
Link
Ad blocker interference detected!
Wikia is a free-to-use site that makes money from advertising. We have a modified experience for viewers using ad blockers

Wikia is not accessible if you've made further modifications. Remove the custom ad blocker rule(s) and the page will load as expected.