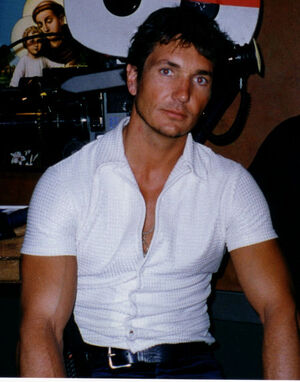 T.J. Scott directed Template:105 and Template:106.
Scott is an acclaimed director of scifi and fantasy films and television. His directions include episodes of La Femme Nikita, Andromeda, Xena: Warrior Princess, Kung Fu, and the RoboCop series.
In an interview, Scott said that "his work on the new series which will give Template:Scifi a whole new look and feel and bring it well into the 21st Century mindset -- less camp and a more serious take on the idea of despotism and survival, with just a tad of a homage from time to time to the 1980s film and 1930s film serial."
External links
Ad blocker interference detected!
Wikia is a free-to-use site that makes money from advertising. We have a modified experience for viewers using ad blockers

Wikia is not accessible if you've made further modifications. Remove the custom ad blocker rule(s) and the page will load as expected.