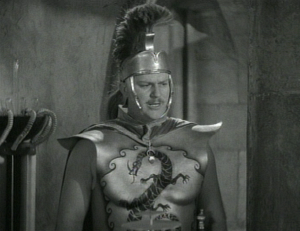 Richard Alexander (1902-1989) played Prince Barin in the first two serials, "Flash Gordon" and "Flash Gordon's Trip to Mars".
Alexander appeared in more than 200 films and serials, including Queen Christina (1933), Cleopatra (1934), Modern Times (1936) and Father of the Bride (1950). He had roles in many early Westerns on television, including The Lone Ranger (1953), Annie Oakley (1956), and The Rifleman (1960).
Ad blocker interference detected!
Wikia is a free-to-use site that makes money from advertising. We have a modified experience for viewers using ad blockers

Wikia is not accessible if you've made further modifications. Remove the custom ad blocker rule(s) and the page will load as expected.