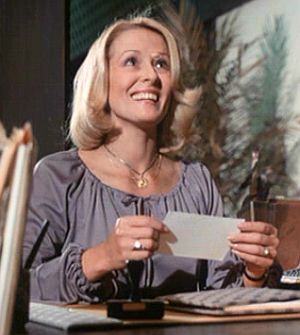 Melendy Britt is a voice actress who played Princess Aura in the 1979 Flash Gordon (1979 cartoon) animated series.
Like most of her Flash Gordon co-stars, Britt was frequently heard in Filmation animated series, notably as Batgirl in The New Adventures of Batman (1977) and She-Ra in She-Ra: Princess of Power (1985). Other voice credits include work on The Plastic Man Comedy/Adventure Show, Transformers, and Avatar: The Last Airbender. On-camera work includes the films Being There and guest roles on Matt Houston and The Rockford Files.
Ad blocker interference detected!
Wikia is a free-to-use site that makes money from advertising. We have a modified experience for viewers using ad blockers

Wikia is not accessible if you've made further modifications. Remove the custom ad blocker rule(s) and the page will load as expected.