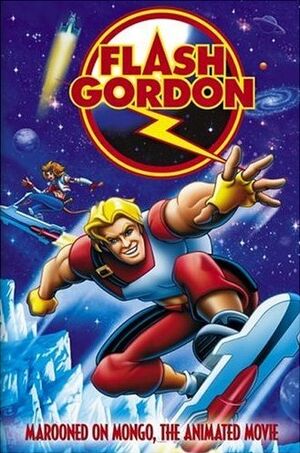 Marooned on Mongo is an animated movie, compiled from episodes of the 1996 Flash Gordon cartoon. The movie is 75 minutes long.
In the movie, Flash Gordon and Dale Arden are teenagers, stranded in space, who are forced ot fight the evil Ming the Merciless.
Marooned on Mongo was released on DVD by Lions Gate on 21st September, 2004.
Ad blocker interference detected!
Wikia is a free-to-use site that makes money from advertising. We have a modified experience for viewers using ad blockers

Wikia is not accessible if you've made further modifications. Remove the custom ad blocker rule(s) and the page will load as expected.