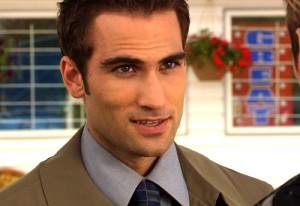 Joe Wylee is a police detective who's engaged to Dale Arden. In the episode Template:112, his police captain suspends him, thinking that he's unfit to be a cop.
In the episode Template:115, he travels to Mongo and for the first time meets Ming the Merciless. Joe agrees, by the end of the episode, that the fewer people who know about Mongo the better.
At the end of the episode Template:117, Joe sacrifices himself to complete the destruction of Ming's aqueduct.
Appearances
Ad blocker interference detected!
Wikia is a free-to-use site that makes money from advertising. We have a modified experience for viewers using ad blockers

Wikia is not accessible if you've made further modifications. Remove the custom ad blocker rule(s) and the page will load as expected.