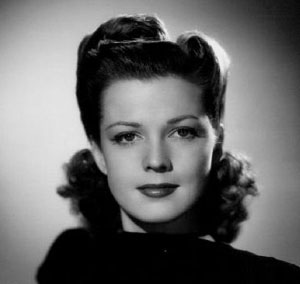 Biography
Jean Rogers played the role of Dale Arden in the serials Flash Gordon (1936) and Flash Gordon's Trip to Mars (1938).
Jean Rogers was born as Eleanor Lovegren on March 25th 1916 in Belmont, Massachusetts. She began a career in Hollywood after winning a Paramount Pictures beauty contest at the age of 17. It was, however, Universal who signed her up and by 1936 she was playing leading roles in the serials Ace Drummond and Flash Gordon.
In her role as Dale Arden, Rogers sported blonde hair, a significant difference to the look of the Flash Gordon (comic strip) version of the character. It has been suggested that this was a move to contrast her appearance with that of the dark haired Priscilla Lawson, who was playing the other female lead, Princess Aura. Another theory is that Universal wanted a blonde-haired Dale Arden because of the then popularity of movie star Jean Harlow. Contrary to some reports, Rogers did not dye her hair blonde especially for the role of Dale Arden, as studio photographs illustrate that she was already blonde the previous year. (Buster Crabbe, however, did dye his hair especially for his role of Flash Gordon in all 3 serials.)
The success of the first Flash Gordon serial prompted Universal to commission a follow-up. Rogers reportedly wasn't keen to reprise her role but nevertheless appeared once more as Dale Arden in Flash Gordon's Trip to Mars (1938). This time she was able to play a version of Dale Arden a little more faithful to the comic strip version, with dark hair and a little more courage.
Rogers was weary of appearing in serials and thought it in the best interests of her career to pursue roles in feature films. Consequently she was not available for the third and final Universal serial, Flash Gordon Conquers The Universe. On that occasion the role of Dale Arden was played by Carol Hughes.
Rogers' film career gradually ebbed away in the 1940s as she never quite made it into the big blockbusters. In later years she began to look back on her time as Dale Arden with more fondness, as the Flash Gordon serials received renewed attention from screenings on television.
Rogers passed away on February 24th, 1991 at the age of 74.
Gallery Serial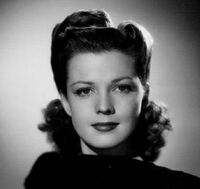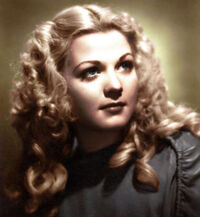 Gallery Other
Ad blocker interference detected!
Wikia is a free-to-use site that makes money from advertising. We have a modified experience for viewers using ad blockers

Wikia is not accessible if you've made further modifications. Remove the custom ad blocker rule(s) and the page will load as expected.