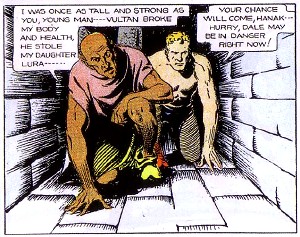 Hanak is a member of the Hawk Men who built the tower of King Vultan's palace in the Sky City. His daughter, Lura, is one of Vultan's many wives. ("The Monsters of Mongo")
Ad blocker interference detected!
Wikia is a free-to-use site that makes money from advertising. We have a modified experience for viewers using ad blockers

Wikia is not accessible if you've made further modifications. Remove the custom ad blocker rule(s) and the page will load as expected.