Overview
Trapped on Mongo, Flash, Zarkov and Baylin travel to Nascent City to use the rift generator. Zarkov is captured and imprisoned, and he meets an old prisoner who once knew Flash's father. Meanwhile, Aura resents her upcoming marriage to Barin. On Earth, Dale learns why Flash originally broke up with her.
Sam J. Jones, who played Flash Gordon in the 1980 Flash Gordon movie, guest stars in this episode as Krebb.
Cast
Regulars
Guest starring
Featuring
Stunts
External links
Gallery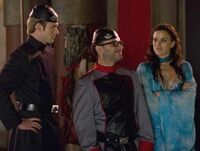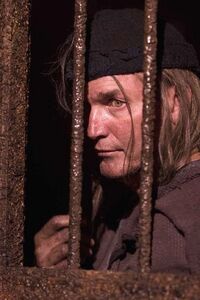 Ad blocker interference detected!
Wikia is a free-to-use site that makes money from advertising. We have a modified experience for viewers using ad blockers

Wikia is not accessible if you've made further modifications. Remove the custom ad blocker rule(s) and the page will load as expected.