Overview
Flash, Baylin and Zarkov travel to Mongo, following a lead about Flash's father. The lead takes them to the Verden, where Barin struggles to keep his people free from Ming's rule. Also: Dale eats donuts with Flash's mom, Baylin faces an old fear, and Ming teaches Aura a harsh lesson about politics.
Ratings
This episode (the seventh of the series) earned a 0.7 household rating from Nielsen Media Research.
Cast
Regulars
Guest starring
External links
Gallery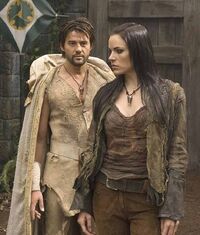 Ad blocker interference detected!
Wikia is a free-to-use site that makes money from advertising. We have a modified experience for viewers using ad blockers

Wikia is not accessible if you've made further modifications. Remove the custom ad blocker rule(s) and the page will load as expected.