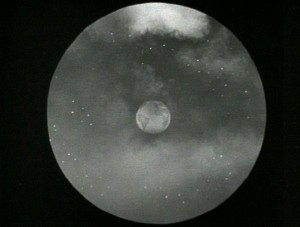 Overview
Earth is an obscure body in the SK system, and the third planet in our solar system in terms of distance from the Sun. ("Flash Gordon (movie)") The Earth was formed around 4.57 billion years ago. It is doomed.
When Earth is threatened by a collision with the rogue planet Mongo, fire rains from the sky; disrupting polo games, and air travel.
The Earth's population includes elderly scientists, pretty girls, painted African natives, and camels. ("Chapter 101: The Planet of Peril") ("Flash Gordon (comic strip)")
When the planet is threatened by a global disaster, a "Commission of World Scientists" is gathered together in Washington, D.C. by General Rankin, the War Department Chief of the United States of America. The greatest scientists of the world are all white men from America. ("Chapter 201: New Worlds to Conquer")
According to Earth newspaper The Daily Sentinel, Earth activities include golf tournaments, fraud hearings and debating farm bills. ("Chapter 113: Rocketing to Earth")
Gallery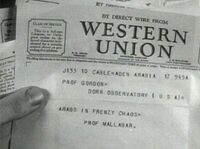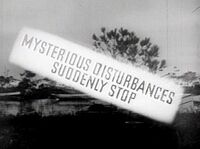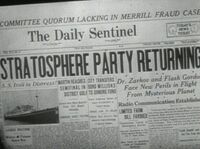 Ad blocker interference detected!
Wikia is a free-to-use site that makes money from advertising. We have a modified experience for viewers using ad blockers

Wikia is not accessible if you've made further modifications. Remove the custom ad blocker rule(s) and the page will load as expected.