Ad blocker interference detected!
Wikia is a free-to-use site that makes money from advertising. We have a modified experience for viewers using ad blockers

Wikia is not accessible if you've made further modifications. Remove the custom ad blocker rule(s) and the page will load as expected.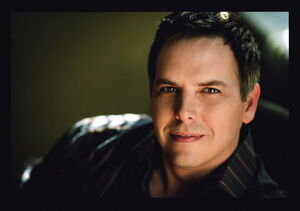 David Stuart plays the Verden man executed for ice smuggling in Template:102.
Selected filmography
Sweet Amerika (2007) .... Tim
"Flash Gordon" .... Verden Man (1 episode, 2007)
"Kyle XY" .... Madacorp Executive (1 episode, 2007)
"Whistler" .... Ted (1 episode, 2007)
"Eureka" .... The Pharmacist (1 episode, 2007)
Deck the Halls (2006) .... Oblivious Dad
"Supernatural" .... Evan's Dad (1 episode, 2006)
"Three Moons Over Milford" .... Greg (1 episode, 2006)
Dysfunction (2006) (voice) .... Uncle Jack
InConvenience (2005) .... Businessman
Criminal Intent (2005) (TV) .... Police Officer #2
"Jake 2.0" .... Terence (1 episode, 2003)
The Climb (2002) .... Greg
"Touched by an Angel" .... Hockey Referee (2 episodes, 2001)
Perfect Murder, Perfect Town: JonBenét and the City of Boulder (2000) (TV) .... Terry Sparrow
"The Marshal" .... Hijacked Man (2 episodes, 1995)
"The X Files" .... Seaman (1 episode, 1995)
Suspicious Agenda (1994) .... Uniform Cop
Daisenki (1993) (V) (voice: English version) .... J. Dalton
"Time Exposures" .... Valere (1 episode, 1988)
Area 88 (1985) (V) (voice: English version) .... Goh "Rocky" Mutsu
External links