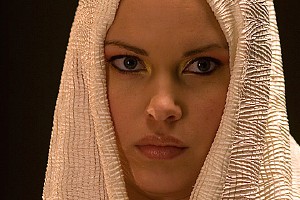 Anna van Hooft plays Princess Aura in the Sci Fi Channel Flash Gordon series.
Van Hooft has had parts in C.S.I. and Hollywood Wives: The Next Generation, and voiced the character Onyx Von Trollenberg in the animated series Trollz. She has also co-starred in the Nickelodeon series Caitlin's Way. She was recently featured in the high-school comedy John Tucker Must Die.
External links
Ad blocker interference detected!
Wikia is a free-to-use site that makes money from advertising. We have a modified experience for viewers using ad blockers

Wikia is not accessible if you've made further modifications. Remove the custom ad blocker rule(s) and the page will load as expected.