Ad blocker interference detected!
Wikia is a free-to-use site that makes money from advertising. We have a modified experience for viewers using ad blockers

Wikia is not accessible if you've made further modifications. Remove the custom ad blocker rule(s) and the page will load as expected.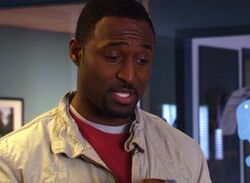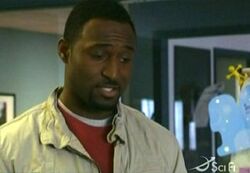 Adrian Holmes plays Earl, the cameraman who works with Dale and Joely in Template:First.
Holmes has appeared in a number of science-fiction series, including Highlander, The Outer Limits, The Twilight Zone, The 4400, Smallville, Stargate SG-1, and Painkiller Jane.
Filmography
Twist in the Wind (1991)
Neon Rider (1991)
Highlander: The Series (1992-1993)
The Sea Witch (1993)
Highlander: Run for Your Life (1993)
The Only Way Out (1993)
Fire in the Heart (1994)
M.A.N.T.I.S. (1994)
Night Man (1999)
Brotherhood of Murder (1999)
The Outer Limits (1996-2000)
Stargate SG-1 (2002-2006)
Def Jam: Fight for NY (2004)
Da Vinci's City Hall (2006)
Godiva's (2005-2006)
The Evidence (2006)
The Hard Corps (2006)
Like Mike 2: Streetball (2006)
Black Lagoon (2006)
External links